January 2019 / Scarborough, Ontario, Canada
MPP Doly Begum Opens Constituency Office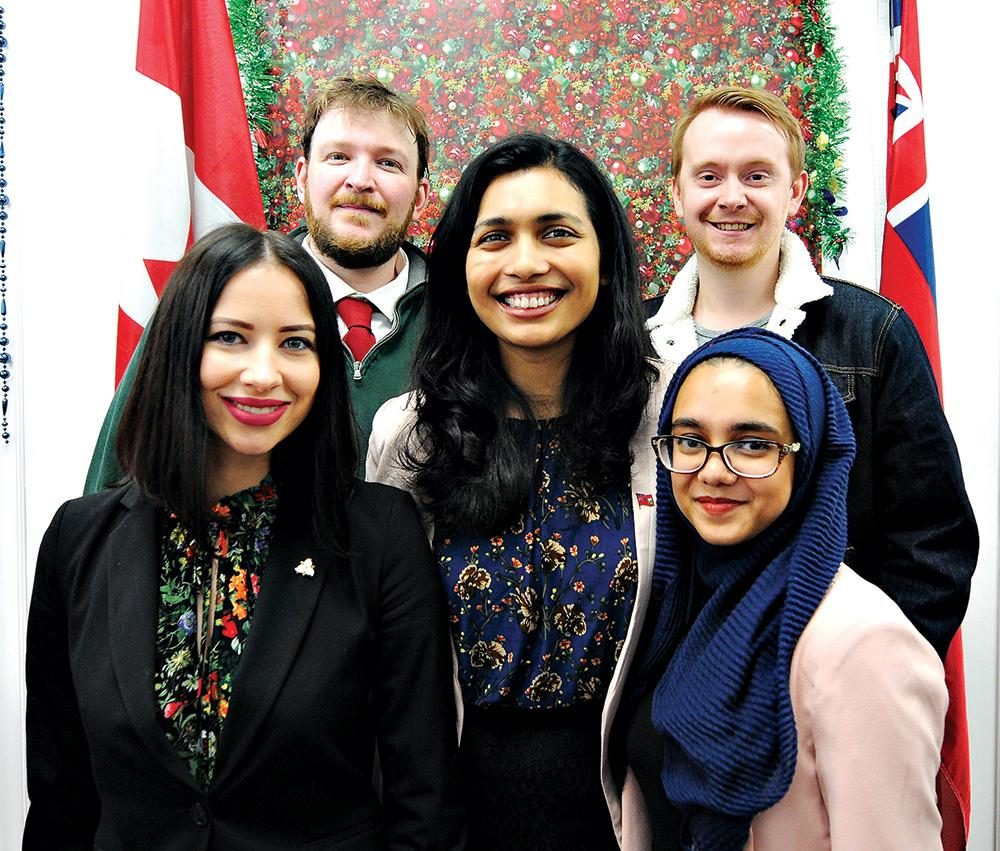 On Sat. Dec. 8th, MPP Doly Begum officially opened her constituency office at 3110 Kingston Rd. Unit 5A. Her staff, around the MPP,  clockwise from lower left: Krystyna Nesterenko, Tommy Taylor, Dale Clark,  Aysha Sonna.  Bluffs Monitor also took the opportunity to  ask the MPP; "what was it like the first time you took your seat in the legislature at Queens Park?" Her response is below. 
"I had been to Queen's Park many times before, organizing and protesting for affordable hydro, better health care, or workers' rights. However, on those occasions, I felt I was on the outside. Walking in, as a Member of Provincial Parliament, I felt I was on the inside. Taking my seat in the House as a member I felt I can now speak for the people of Scarborough, who have been ignored and silenced for years by the stone walls. Whether it was the poor conditions in hospitals, delayed buses, or long wait for long term/home care, I had seen and experienced the difficulty we face in trying to get the attention of our political representatives. I was finally able to be the voice and speak for our communities standing inside those stone walls.
As I walked down the hall admiring the details of the portraits, I also realized that the chances of me, an immigrant woman from a lower middle class family, being in the Legislature were slim. I was filled with gratitude and a tremendous sense of responsibility.
And, since then, every day, when I walk in to the House, I continued to feel grateful to God, my family and friends, and the residents of Scarborough Southwest, remembering the oath that I took to fulfill my responsibility to the best of my abilities."