Horwath's NDP introduces bill to fix barriers for internationally trained health workers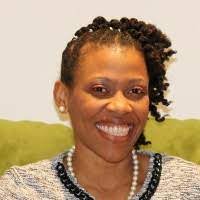 QUEEN'S PARK — Official Opposition Leader Andrea Horwath joined MPP Doly Begum, the NDP's critic for Citizenship, Foreign Credentials and Immigration, to introduce a new plan to address barriers faced by internationally trained workers — especially nurses, doctors and other health care workers needed and wanted in Ontario.
"There are highly skilled nurses who have watched this pandemic steamroll Ontario's hospitals and long-term care homes, while they are forced to watch from the sidelines. There are doctors who would like to help with the shortage of family doctors in communities across Ontario — but families go without care while doctors are caught up in a broken system," Horwath said. "For people with the right university degrees, relevant work experience, training and professional credentials, being certified in Ontario can take literally years. 
"Ontario's international credential system is broken. The NDP will fix it, and get people excellent health care faster."
Begum's private member's bill the Fairness for Ontario's Internationally Trained Workers Act will force the government to finally take action to fix the foreign credentials system in Ontario, so people can get to work in their field quicker.
"Ontario is home to people from all over the world, many of whom come here seeking safety, security and hope for a better life. And Ontario desperately needs health care workers. Fixing the international credentials system is a win-win," said Begum. "But Conservative and Liberal governments built a bad system, and let it get worse and worse over the years. People are paying a hefty price for that — from doctors working minimum wage jobs for years while they jump through hoops, to patients who wait longer for surgery or for a family doctor's appointment."
Begum's bill would compel the government to address accreditation barriers faced by internationally trained professionals. For example, the NDP plans to fix the barrier of required local experience with a job-matching program to guarantee internationally trained physicians can get local experience that counts towards their accreditation. Alberta is already doing that. The NDP also plans to make it easier for internationally educated nurses to gain recognition of their international clinical experiences and apply for clinical placements here in Ontario. Too many internationally educated nurses are trapped in a system that does not recognize their experience and requires them to return to school for exams they've already passed.
The NDP's detailed plan will be developed in consultation with internationally trained professionals, regulatory bodies, professional associations, settlement organizations and employment organizations.
Background
The NDP's bill includes the following:
Compelling the Ministry of Labour to establish an advisory Committee for Employment access, fairness, and experience recognition for internationally educated non-regulated professionals.  
Compelling the Ministry of Health to establish an advisory Committee to advise on changes to the credential recognition and work experience processes available for internationally trained regulated healthcare professionals.
Within 90 days of passing, the relevant ministries must appoint members to each advisory group. The relevant ministries must also make the appointments public.
Within one year of passing, the advisory groups must publish their progress report.  
Quotes
Dr. Sayeeda Yasmeen, Assistant Professor of Oncology, Roswell Park Comprehensive Cancer Center
 "I worked in cardiology in Bangladesh before coming Ontario and making a home in Mississauga. After taking the licencing exams in Canada, I couldn't get the hands-on training I needed here. It was easier to obtain the experience I required in the U.S., which is where I'm working now, in Surgical Oncologic Pathology. I would have rather worked in Ontario, but I've had no choice. Now I live apart from my family, who are based in Buffalo, and commute to Buffalo from Fort Erie to work as a physician. It shouldn't be so hard for internationally trained health care workers like me who want to help Ontarians. I broke down so many times in the face of all the negativity and lack of opportunity I experienced as I fought to get back into my chosen field, and I'm still not working in my home province."
Dr. Shafi Bhuiyan PhD MBA MPH MBBS FRSPH
Chair, Internationally Trained Physicians Canada Network [iCaN]
 "There are far too many internationally educated health professionals [IEHPs] waiting, for far too long, to return to our professions –to provide quality healthcare services. Rebuilding the healthcare system must be Ontario's priority and we are here, in fact have long been here, to do just that. This bill represents an important first step to rebuilding the healthcare system, a multi-stakeholder approach that includes the voices of IEHPs, healthcare employers, unions, colleges, and regulators is long overdue -it also represents the way to develop and implement end-to-end remedies."
Dr. Luca Salvador, President, Internationally Trained Dentists Association of Canada 
 "We support the Fairness for Ontario's Internationally Trained Workers Act. This bill mandates the creation of advisory groups that will treat public representatives, the dental regulators, and internationally trained dentists as equals. We will have the platform to argue the merits of the foreign credential recognition process for internationally trained dentists and the dental regulators will have to respond. Our input will finally matter. "
Dr Makini McGuire-Brown, Chair of Internationally Trained Physicians of Ontario
 "The current situation in Ontario is such that internationally trained physicians (ITPs) are not given official pathways to assimilate into the system, are left without a way to gain recency of practice and then this is used against them when trying to obtain a mathematically improbable residency spot in which 400 applications are sent in for 2 designated international medical graduate (IMG) spots. Specialty physicians who should simply do supervised practice until independent licensure are at home, unemployed. There are simple ways to fix this that we'd love to collaborate on. ITPs and other internationally educated health professionals (IEHPs) in dentistry, nursing, or those doing homecare will all welcome the opportunity that this Bill presents. An opportunity for our voices and experiences to be heard."