Clark Centre Open to the Public     May 2022
On April 20, 2022, the Clark Centre for the Arts was formally opened to the public with an arts-filled ceremony. It included a poetry reading by Poet Laureate Randell Adjei, a performance by the Medicine Sisters and Jayden, an anecdotal address by heritage Artist in Residence Dorsey James, and an exhibit of art by Sir Wilfred Laurier C.I. students.
"Philanthropists Rosa and Spencer Clark founded the original Guild in 1932 at their home atop the Scarborough Bluffs. For almost 50 years, the couple welcomed all kinds of artists, craft-makers, art supporters and guests to their nature-filled property," said President of the Friends of the Guild, John Mason. "Today, the City of Toronto operates this site, now known as Guild Park & Gardens. The 88-acre park is home to Toronto's newest arts facility. The aptly-named Clark Centre keeps alive the couple's life-long vision–making the world better through art."
The newly renovated 967 square metre building will host 90 programs annually, cultural heritage programming, and Artists in Residence. The current residents are photographer Thomas Brash and painter Claire Brown. There is a permanent installation on the third floor by Dorsey James, which was donated to the centre by the Guild Renaissance Group.
"I was here for the first time in October, and I was blown away by this facility. It is with such deep care and love that this building has been brought together," said Interim General Manager: Economic Development and Culture, Cheryl Blackman. Blackman went on to acknowledge the City of Toronto's Art Services Team, who reminded her that the Clark Centre for the Arts is the first of its kind to open in the last thirty years in Toronto.
"The community has worked very hard to make the Clark Centre for the Arts vision a reality," said Councillor Paul Ainsley at the opening ceremony. Ainsley praised the City of Toronto, Parks Forestry and Recreation, Friends of the Guild, and the Guild Renaissance Group for their diligent work. "I can't thank (the Guild Renaissance Group) enough for all of their work, dedication, guidance, and thought and reminding me of what Rosa and Spencer Clark would have liked to see on the grounds on an ongoing basis."
After contracting COVID-19 Mayor John Tory was unable to attend the ceremony, so Deputy Mayor Michael Thompson brought greetings on his behalf. "We are actually making history today," said Thompson. "I think that your work and the collaboration and consultation–the input–is a fine example of how listening pays a dividend. What we have here is a historic building which is going to be such a huge component of the community. It's going to attract people from far and wide to come here." Near the end of his speech, Thompson gestured to the young members of the audience and remarked "I know there are some young children here. This is for you. This is the foundation we are building on to make this place, this space, and this city a better place for all of us."
The Clark Centre for the Arts will run art courses, workshops, camps, a green roof, a 3-level public gallery, and 5 studio spaces. By June of 2022, the grounds and building will be available for rent for private events. "An expert team of architects and builders turned that plan into reality after years of hard work–and unexpected COVID challenges. The result: An abandoned warehouse transformed into a public place for art programs, exhibits and studios," said Mason. "It's a fitting tribute to the Clarks and the Guild of All Arts they founded – the only artists' community that existed in Canada during the Great Depression of the 1930s."
Scuba Scarborough     May 2022
The Scarborough Underwater Club recently celebrated its 60th anniversary and is currently welcoming new members. The club trains individuals how to scuba dive, leads trips to diving sites around the world, and campaigns for safe and responsible diving standards and the protection of historic Canadian shipwrecks.
"I think SUCI is Scarborough's best kept secret," said member Owen Jones at the Our Scarborough online conference on March 10, 2022. "When I wrote this presentation, we had 65 members… we now have 69 members for 2022 and we are growing every day."
The Scarborough Underwater Club began in 1961 at Cedarbrae pool and is a non-for-profit scuba diving organization. They are also affiliated with Save Ontario Shipwrecks and were instrumental in the creation of the Ontario Underwater Council. Besides hosting professional training workshops on how to scuba dive safely, SUCI leads diving expeditions throughout Ontario at sites like the Niagara River, the St. Clair River, the Thousand Islands, the St. Lawrence River, and more. "(We dive at) St. Lawrence, where there is probably the largest collection of shipwrecks in the world, up to Tobermory and other places–Penetang is a great spot!" said Jones. Members have even gone on diving expeditions in Australia, the Galapagos Islands, the Philippines, and Indonesia. The season for diving in Ontario lasts from May until October, however, they once braved an ice dive in the winter of 2019!
For a small fee, one can learn to scuba dive with experienced instructors and dive masters in local pools. Their training director has been diving since 1969, their senior instructor has between 5 and 6 thousand dives under their belt, and their 5 other instructors and 11 dive masters are eager to train new recruits. "About 6 years ago we entered the Toronto Pan Am Centre," said Jones. "The pool that the high diving platforms are on is actually 5 metres deep. It is just excellent for us as scuba divers, and it allows us to do a lot of skill training and development in that pool. We are certainly blessed with that facility in our area."
                  As for their activities, the club puts safety first and fun closely in tow. They adhere to the standards of the Professional Association of Diving Instructors (PADI) and require members to undergo some level of training before they can join diving expeditions at natural locations. The levels are Open Water certification (after completing which you can dive without an instructor), Advanced Open Water, Rescue Diver, Dive Master, and Instructor.
Jones strongly recommended that anyone who wants to learn to dive should at least complete up to the Rescue Diver level. "This course changed my life as a diver. This one teaches you how to spot problems before they happen, teaches you all the necessary emergency safety procedures, and you'll come out of that course with Emergency First Response and CPRC–which is a critical life skill that we should all have anyways."
                  They are currently looking for new members of all ages and experience levels to join their group. At the time of the presentation, 41% of club were people under 50, 38% had less than 100 dives under their belt, and 11% had over 1000 dives. Anyone under the age of 18 must be accompanied by an adult member. As to the cost of the pastime, Jones said that scuba diving is comparable to golfing or skiing.
                  To join SUCI, view their stunning underwater photos, or ask questions, visit www.suci2.ca. "This will open up a whole new world to you," said Jones. "The ability to breathe underwater and what you can do is truly, truly amazing."
Beer Fit for a Queen     May 2022
Here's a fun fact about Queen Victoria for the May 24 weekend: her favourite mixed drink was a glass of claret topped off with single malt whiskey. Since that cocktail might not be a wise addition to your long weekend menu, take along some of Queen Victoria's second favourite libation instead–beer!
When it comes to local beer, we here in Ontario are spoiled for choice. From hoppy IPAs to rich stout to bittersweet sours, we have the pick of the litter at nearly every LCBO and Beer Store in the GTA.
Boneshaker IPA has a great citrus flavour with a lingering woodsy aftertaste. If you are headed up north this upcoming long weekend, you can't go wrong packing a few into your cooler. If you appreciate a lighter-bodied IPA, then the Flying Monkeys' The Mutants are Revolting IPA might be just right for you. It has juicy tropical fruit notes as well as a bit of peppery flavour on the finish that goes great with barbecue fare.
Nickel Brook's Café del Bastardo and Kentucky Bastard stout beers are great for warming up by a fire, watching the stars or fireworks, and roasting a few too many marshmallows. The Kentucky Bastard has notes of dark bitter chocolate and smoky bourbon while the Café del Bastardo has a completely different agenda; it has a rich coffee flavour from being barrel-aged with 6 pounds of coffee beans!
As for sour beer drinkers, Jelly King Brewery is a consistently fantastic choice. Every time they release a new flavour or incarnation of their famous sour beer, I fall in love all over again. The original is not too sweet with naturally occurring grapefruit and rosehip flavours, while other flavours such as Cranberry Tangerine and Mango Guava Passionfruit ring true to their names. I'd like to give Lost Craft's Lemon Lime Sour an honourable mention as well for being a light and pricewise choice for longer trips to the lake.
Not to leave out those non-beer drinkers, Ontario boasts some of the best hard cider in the country! Forbidden makes a Pink Raspberry hard cider that is absolutely scrumptious. It is lightly sweet with a tart, naturally flavoured raspberry overtone. Poured in a glass with frozen raspberries it makes for a very classy weekend bevvy. Rekorderlig Wild Berries hard cider is also an incredible choice. The brewers boosted its complexity and sweetness by adding wild raspberry, blueberry, and strawberry juices to a refreshing apple cider base.
As for lager, the Ace Hill Dry Hopped Lager is a crisp and delicious choice and pairs elegantly with grilled shrimp, tacos, and seafood. It has a natural lemon-lime flavour on the palate, but finishes with a slight floral bitterness. The Lost Craft Revivale premium lager is another great choice that tastes of malt, toasted grains, and crisp apple. Beau's Lug Tread Lager is sessionable, wheaty, mildly sweet, and wonderful with a juicy burger and fries.
No matter what Ontario craft beers you crack open during the May 24 weekend, you are sure to celebrate in style and great taste. Stay safe, drink responsibly, and have a happy Victoria Day!
Election Candidates Dossier      May 2022
The next Ontario General election will be held on or before June 2, 2022. In case you haven't had a chance to review the candidates in your area, don't worry. There are plenty of resources online to learn more about the candidates, such as their own personal websites and Elections.ca.
Scarborough Southwest's incumbent Doly Begum of the NDP will be running to hold her seat. Liberal candidate Lisa Patel is on the ballot as are Bret Snider of the Conservative Party and Cara Brideau of the Green Party..
In Beaches East York, NDP Incumbent Rima Berns-McGown will be stepping out of their role to allow for a new NDP candidate to run. Kate Dupuis of the NDP is running, as are Mary-Margaret McMahon of the Liberal Party, Abhijeet Manay of the Green Party, and Angela Kennedy of the Conservative Party.
In Guildwood, Incumbent Mitzie Hunter of the Liberal Party will be seeking re-election after being voted in with a 0.20% lead in 2018. She will be up against Alcia Vianga of the Conservative Party and Veronica Javier of the NDP.
In Rouge Park, incumbent Vijay Thanigasalam of the Conservative Party also seeks re-election. Felicia Samuel of the NDP, Manal Abdullahi of the Liberal Party, Priyan De Silva of the Green Party, and Dave Madder of the Peoples Political Party have also declared their candidacy.
While there are still regions that do not have a confirmed candidate for certain parties, they have until May 12 at 2 p.m. to submit the paperwork required to run in the election. The current list of candidates is fully expected to expand, and this list is accurate as of April 22, 2022.
Your Chance to Love Scarborough      April 2022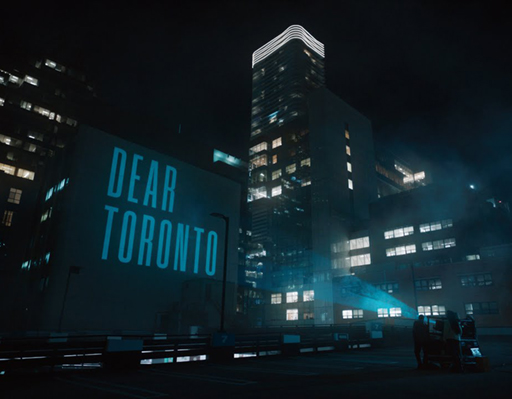 In January 2022, Scarborough Health Network announced their 'Love, Scarborough' marketing campaign and fundraiser for the improvement of Scarborough healthcare. Today, the campaign has raised just over 65 million dollars of its 100 million dollar goal. Scarborough is home to 25% of the GTA's population, is a known diabetes hotspot, has an aging population, has many people living with lower-income or in multi-generational homes, and is home to many new Canadians. According to SHN representatives, however, Scarborough healthcare centres still receive less than 1% of donations made to GTA hospitals.
"Scarborough health network has actually got the oldest operating rooms in the province. So, operating rooms have not been upgraded since they were first built at the General Hospital," said Alicia Vandermeer, President and CEO of SHN Foundation, at the Our Scarborough online presentation (hosted by the Scarborough Community Renewal Organization) on March 10, 2022. "In trying to raise money for SHN, (we realized that) the hospital does not have an incredibly high profile in the community. 100 million dollars is a very large amount of money to raise, and that amount of money has not been raised in the past in Scarborough."
SHN is composed of three major hospitals in the Scarborough region: Centenary Hospital, Birchmount Hospital, and Scarborough General Hospital. They merged to form SHN in 2016. However, they are now serving above their intended capacity. The emergency care units at Birchmount and Centenary, for example, are serving approximately 2.5 times the population they were designed to serve when they were built. The SHN affiliated hospitals serve over 850,000 people in the Scarborough community and together they are the third largest community hospital group in Ontario.
                  The 'Love, Scarborough' campaign aims to raise money for a wide array of new programs, equipment, improvements to existing hospital wards, and even new buildings. Firstly, SHN wants to put 16.5 million dollars towards kidney care–implementing new dialysis units at Centenary Hospital and Scarborough General Hospital, and building a new community hub in Bridletowne. 27 million dollars is intended for diagnostic imaging improvements at Scarborough General, wherein they intend to increase capacity and reduce wait times by 50%.
"For those of you who have been to the General and had any diagnostic tests there, you would know that diagnostic testing is currently spread out in 5 different places in the General Hospital on different floors," said Vandermeer. "The doctors and nurses are wonderful, but from a patient perspective, people are changing in corners and waiting for their tests in the hallways. There aren't a lot of private spaces for waiting and the equipment certainly needs to be modernized."
                  32.3 million will be designated towards expanding emergency care at Centenary and Birchmount, 18.2 million will be designated towards improving cardiac care units, and 6 million will go towards building an all-new community mental health hub outside of the existing hospitals. The 100 million dollar goal is daunting, but the fundraising is absolutely necessary. "Hospitals in ON, whenever there is Capital development, it needs to be approved by the province, and then the hospital is expected to come up with 10% of the capital cost," said Vandermeer. "Often that is done through fundraising. And also, the hospital is expected to come up with 100% of the equipment costs."
                  The marketing portion of the campaign includes photos and stories of locals who have benefit from, worked with, or volunteered for SHN. Their stories can be read or watched in promotional posts and videos as part of their 'Alphabet' campaign, in which 26 individuals were each assigned a letter. Each participant wrote out their assigned letter, which were all combined to create a unique font. Bus ads, newspaper ads, and promotional videos were also created to spread awareness about the campaign–each featuring individuals from Scarborough involved with SHN and the key phrase 'Love, Scarborough' at the end of each message.
Donors can make contributions online, host an event with SHN as the beneficiary, or "Fundraise!" as Ryan Baillie, Vice President of Community Development at SHN Foundation, said at the March 10 Our Scarborough presentation. "Event fundraising, Cause-Related Marketing, getting your business involved, your employees involved, and your community involved in fundraising events and the like are a great way to show your love for the 'Love, Scarborough' campaign and SHN. If you want to lean more information you can sign up on lovescarborough.ca."
People may also purchase SHN's 'Love, Scarborough' t-shirts and hoodies to help their cause, as 100% of the net proceeds from their shirt sales goes towards the campaign. Every day from March 31 to April 10 from 3-6 p.m., merchandise will be available for sale at the Scarborough Town Centre's Centre Court. Show some love for Scarborough and support local healthcare by sharing, retweeting, fundraising, and representing the 'Love, Scarborough' campaign.
Brunch Bunch Beverages      April 2022
Warm weather is just around the corner, and with restrictions lifting, spring brunches will be too! This month, impress your brunch guests with these fantastic cocktails and welcome springtime flavours back to your table.
If you are looking for a fresh take on a classic cocktail, look no further than deliciously creamy and bright Orange Creamsicle Mimosas! The following recipe makes enough for 4 to 6 people and can be made and refrigerated well ahead of time.
1/2 cup superfine sugar
1 cup orange juice
1/2 cup half and half
Champagne or sparkling wine
Place sugar in the blender with orange juice and half and half. Blend on high until fully mixed, about 2 minutes. The mixture should be pale orange and a bit frothy. Pour into a carafe or serving jug and refrigerate if not serving immediately. Fill champagne glasses halfway with the mixture and top with your choice of champagne or sparkling wine. Garnish with a slice of fresh orange and serve.
Sometimes we need a pick-me-up at brunch, but a cappuccino or macchiato just won't do the trick. This recipe for a bittersweet Espresso Martini will give you a caffeine boost à la liqueur. If you don't have an espresso machine, you can use canned cold brew concentrate instead.
2 oz. vodka
1 oz. Kahlua
1 oz. espresso
1/2 oz. simple syrup
Fill a cocktail shaker halfway with ice. Add all ingredients to the shaker and shake vigorously for several minutes. You'll know it's ready when the mixture has a light brown foam on top. Strain into a martini glass.
To me, springtime is synonymous with dry gin. It's a zesty, floral wake-up call after a few cold months of drinking dark spirits. Try this delicious recipe for a Peach and Grapefruit Sour, which adds a little extra sweetness and citrus flavour to complement brunch classics like fruit salad, eggs benedict, and fruit pastries.
1 ¼ oz. dry gin
½ oz. grapefruit juice
¼ oz. peach schnapps
¾ oz. lemon juice
¼ oz. sugar syrup
1 egg white (optional)
                  Fill a cocktail shaker halfway with ice. Add all ingredients to the shaker and shake to combine. If using egg white, shake until frothy. Strain into a coupe glass.
Last but not least, it never hurts to have a fun drink for those who are driving or who are underage. This Raspberry Lemonade Slushie is sure to please, and the following recipe serves six people. To make a hard version, feel free to substitute the soda for 6 oz. vodka and 2.5 oz. limoncello.
600g frozen raspberries
Juice of 3 lemons
1 ½ oz. sugar syrup
8.5 oz. lemon-lime soda
9 large ice cubes
Add all ingredients to a blender and blend on high for 2 minutes or until the mixture has a smooth slushy consistency. Pour into 6 highball glasses or mason jars, add a paper straw to each serving, and serve immediately.
Whether your next brunch is with family, friends, co-workers, or your partner, be sure to toast the season of new beginnings with a fresh and tasty beverage.
The Pantry of Earthly Delights      March 2022
With ongoing supply chain issues and tightened budgets after the holidays, getting everything on your grocery list might be more difficult than usual. However, that means it is a good time to make use of those canned and dried items that have gone long overlooked in your pantry. Capitalize on your pantry stock with these recipes, and better yet, contribute what you don't need to your local food bank.
If you are flush with beans, lentils, and have some chili spices on hand, try making the Minimalist Baker's recipe for 1-pot vegan lentil chili. https://minimalistbaker.com/1-pot-red-lentil-chili/#wprm-recipe-container-35351. Lentils and canned beans are inexpensive and a great source of protein in a meatless dinner. If you don't have fresh jalapeños or red bell peppers on hand, you can easily leave them out or substitute them for additional chili flakes and celery.
If you have some rice, canned tomatoes, and cheese, you can make a delicious cheesy rice casserole. In a casserole dish, mix cooked rice with spices like paprika, cayenne, garlic powder, thyme, cumin, hot pepper flakes, salt, and freshly cracked pepper. Stir in a can of diced or crushed tomatoes (or a bottle of pasta sauce). I like to add a chopped onion and fresh garlic, cooked in a pan until translucent, as well. For protein, you can add a layer of leftover sliced sausages, chicken, or ham on top of the rice mixture. Top with a layer of your favourite cheese and bake at 350 for 20-30 minutes or until melted and slightly browned.
Soup is always a good idea at this time of year, but most recipes require a lot of fresh vegetables. If you have a hankering for a rich soup that won't empty your crisper, try The Beader Chef's recipe for homemade French-Canadian chickpea soup. It uses canned chickpeas, chicken broth, garlic, onions, and a few slices of bacon to give it a lovely smoky flavour. https://www.thebeaderchef.com/creamy-bacon-chickpea-soup/#wprm-recipe-container-3890. If you decide to make a large amount, put the extra soup into freezer-safe containers and serve within the next 3 months for a quick weeknight dinner.
Lastly, if you are anything like me, you have a liquor cabinet with several bottles of who-knows-what languishing at the back. Make use of your spirits in classic cocktails like the Rob Roy, Gibson, or Old Fashioned. I happened to have a bottle of shochu in my cupboard, a clear Japanese spirit made from distilled barley, which I recently used to create a new twist on the Sidecar cocktail. Try the recipe below, the ingredients for which can be mixed and matched depending on what you have on hand!
Pantry Shelf Sidecar
1 ¾ ounces shochu (sub. vodka or cognac)
¾ ounce Triple Sec (sub. Cointreau or Grand Marnier)
½ ounce lemon juice
4 dashes bitters
Instructions
Add the cognac, triple sec, bitters, and lemon juice to a shaker with ice. Shake thoroughly and strain into a coupe or wine glass. Garnish with a lemon peel and enjoy.
Devastating Flood at Scarborough Arts      March 2022
By Janet Monk
The Scarborough Arts building, located at 1856 Kingston Road, suffered a devastating flood on January 14, 2021. Their offices and the Bluffs Gallery, which displays works by local artists, collectives, and partner organizations, were severely damaged. In a previous interview, the Scarborough Arts Executive Director, David Spooner, said that they estimate 65 to 75 percent of the building was damaged by the flood.
The building's HVAC system malfunctioned during severe weather conditions, causing several pipes to burst and portions of the building's roof to collapse. Water was reported to have been pouring out from the outer walls. The basement of the building, which housed art materials belonging to Scarborough Arts, was also flooded with up to 5 inches of water. Many of the materials were reported to be destroyed as a result. Spooner also reported that many essential office supplies were lost in the flood as well, including projectors, computers, and furniture.
The historical building was built in 1927 and Scarborough Arts began running their programs in the building in 1978. For the last half-century, Scarborough Arts has provided the community with a hub for local artists to thrive in. Scarborough Arts is responsible for beloved community initiatives such as the Scarborough Sign project, the EAST Youth Collective program, and the Healthy Arts for Seniors program.
Renovations to fix the damages are expected to take somewhere between 8 months and a year to complete, meaning that the building may largely be out of operation during that period. On a brighter note, Scarborough Arts is planning to use the time for repairs to make new additions. They are currently working on designs for a chairlift and a fully accessible washroom for people with mobility aids.
At this time, programs have been moved online as the building is currently inaccessible. Members of the public and Community Partners are not permitted in the building for their safety. For those interested in contacting Scarborough Arts with questions, please note that their office phone line is out of service at this time. Email hello@scarborougharts.com with any questions or visit their website at www.scarborougharts.com/ to see how you can contribute, get involved with their programs, and get updates on the renovations.