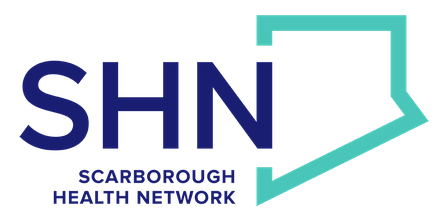 Annual Chinese radiothon returns on April 22 to raise critical funds for Scarborough's hospitals during COVID-19's intense third wave
The event aims to raise $250,000 for the highest priority needs at Scarborough Health Network

SCARBOROUGH (April 20, 2021) – Tune in on Thursday, April 22 as Scarborough Health Network (SHN) Foundation once again hits the airwaves on Sing Tao A1 Chinese Radio AM 1540 for the annual Chinese Radiothon event. From 7 a.m. to 6 p.m., listen to unique stories from SHN patients, physicians, nurses, staff, and volunteers as they inspire the community to help shape the future of health care in Scarborough by showing their support through donations.

This year's event is proudly presented by Prime+Care Health Centre. With a goal to raise $250,000, proceeds from the Radiothon support SHN's highest priorities and the purchase of urgently needed medical equipment across our three hospitals – Birchmount, Centenary and General – to help keep our hospital teams and patients safe and healthy.

"Our hospitals have been left behind when it comes to funding for new medical equipment," says Alicia Vandermeer, President & CEO of SHN Foundation. "Our hospitals are handling some of the highest volumes of COVID-19 cases in Ontario, and our frontline staff have demonstrated their passion and commitment to caring for the entire Scarborough community. Now, it's up to us to ensure they have the tools they need to continue providing world-class care."

SHN Foundation's annual radiothon has become a signature event within the Chinese community in Scarborough and across our neighbouring communities. This important event has raised valuable funds every year that directly impacts the three SHN hospitals, as well as local residents that use and benefit from their services.

As our hospitals and frontline staff continue to navigate the intense challenges of the COVID-19 pandemic's third wave, it has further highlighted the challenges our aging facilities pose to our talented staff. While they still provide world-class care, outdated hospitals make it harder to treat our growing community.

Funds from the Radiothon will support our programs and services that are designed around the needs of one of Canada's most vibrant and diverse communities. This includes North America's largest nephrology program and regional community-based cardiovascular rehabilitation service, and the second-largest community hospital-based mental health and addiction program.

"Last year's A1 Sing Tao Radiothon raised a record-breaking $500,000 for SHN's COVID-19 Emergency Fund, and included the most successful day of online fundraising to date," says Ryan Baillie, VP of Community Development at SHN Foundation. "We are so grateful to the Chinese community for their ongoing support of this event and our hospitals."

Donations to the 2021 SHN Foundation Radiothon can be made online through www.SHNFoundation.ca/Radiothon or by phone at 416-431-8152 (local) or 1-844-224-3863 (toll-free).