December 2018 / Scarborough, Ontario, Canada
Birchmount Gym is Open . . .Except When It's Not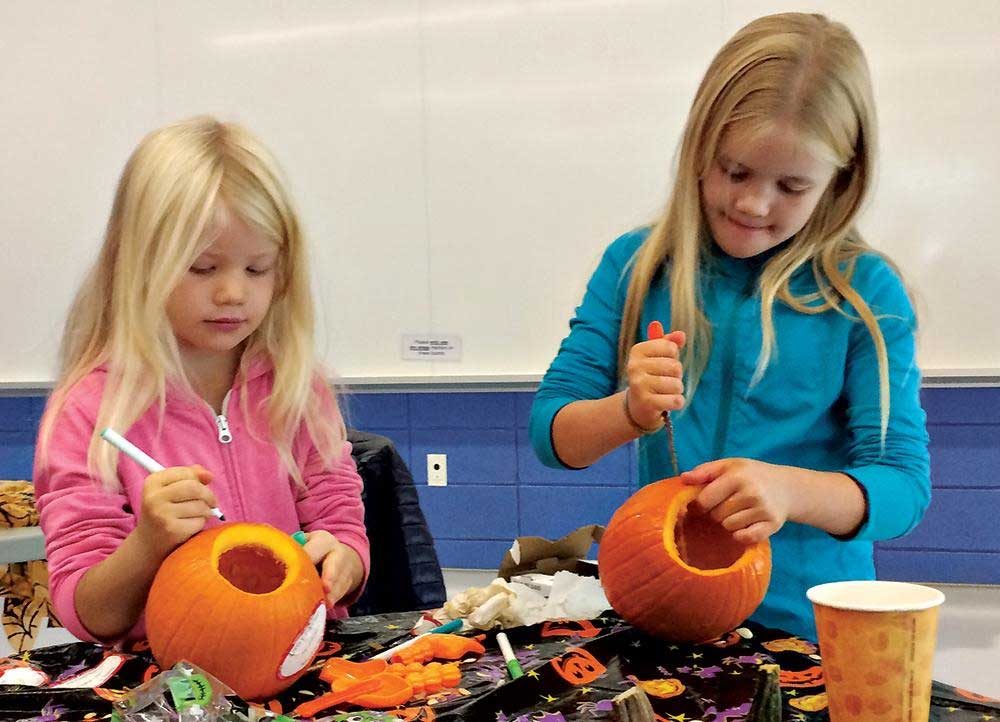 By Derek Pinder
The long-awaited opening of the expanded facilities at the Birchmount Community Centre finally happened on October 27th.  Following a ribbon-cutting ceremony, there was a lively and well attended reception which included a playground, a pumpkin carving experience and a colouring competition; all much enjoyed by neighbourhood children.
The expansion provides a double gymnasium, change rooms, offices and a multi-purpose room.  The impressive gymnasium is fitted with a dividing curtain so that two activities can be held simultaneously.  The architectural design of the exterior is pleasing and manages to both complement and contrast with the existing building.  The expansion was designed by CS&P Architects and built by Torcom Construction.
A broad range of activities has been planned for the new gym including hockey, soccer, basketball, volleyball, badminton, archery, carpet bowling, ballroom dancing and pickle ball but, oddly, no gymnastics.  Many of the activities are free, while there is a small charge for others.
However, we made a return visit on the following Friday morning only to find a deserted gym, no sign of the advertised table tennis, and tarpaulins covering part of the floor to catch roof leaks!  The staff advised that there were no tables for table tennis and could not provide any information on when other activities would start.  Our advice if you're thinking of visiting the gym is to phone ahead (416-396-4311).